Salon Ifach VIP Lounge
Alicante airport is the fifth busiest airport in Spain, and at times, it can get very busy. As travelling is becoming more challenging with increased security and luggage checks, escaping the crowds and waiting in the comfort of a VIP lounge is becoming more popular. For some, it is classed as a necessity to reduce stress levels before a long flight.
Alicante has one VIP lounge. It is called 'Sala Ifach', or Ifach Lounge in English. This lounge is accessible after you have cleared security, and it is located on the third floor of the NAT Terminal, between boarding gates B and C. Children are welcome, as are animals, and the lounge has been carefully laid out to make it accessible for wheelchair passengers.
Passengers with a first class or business class ticket are free to enter, as are passengers with special passes including the British Airways Frequent Flyer card, Club Europe card and a Priority Lounge card. All other passengers are welcome to enter for a fee.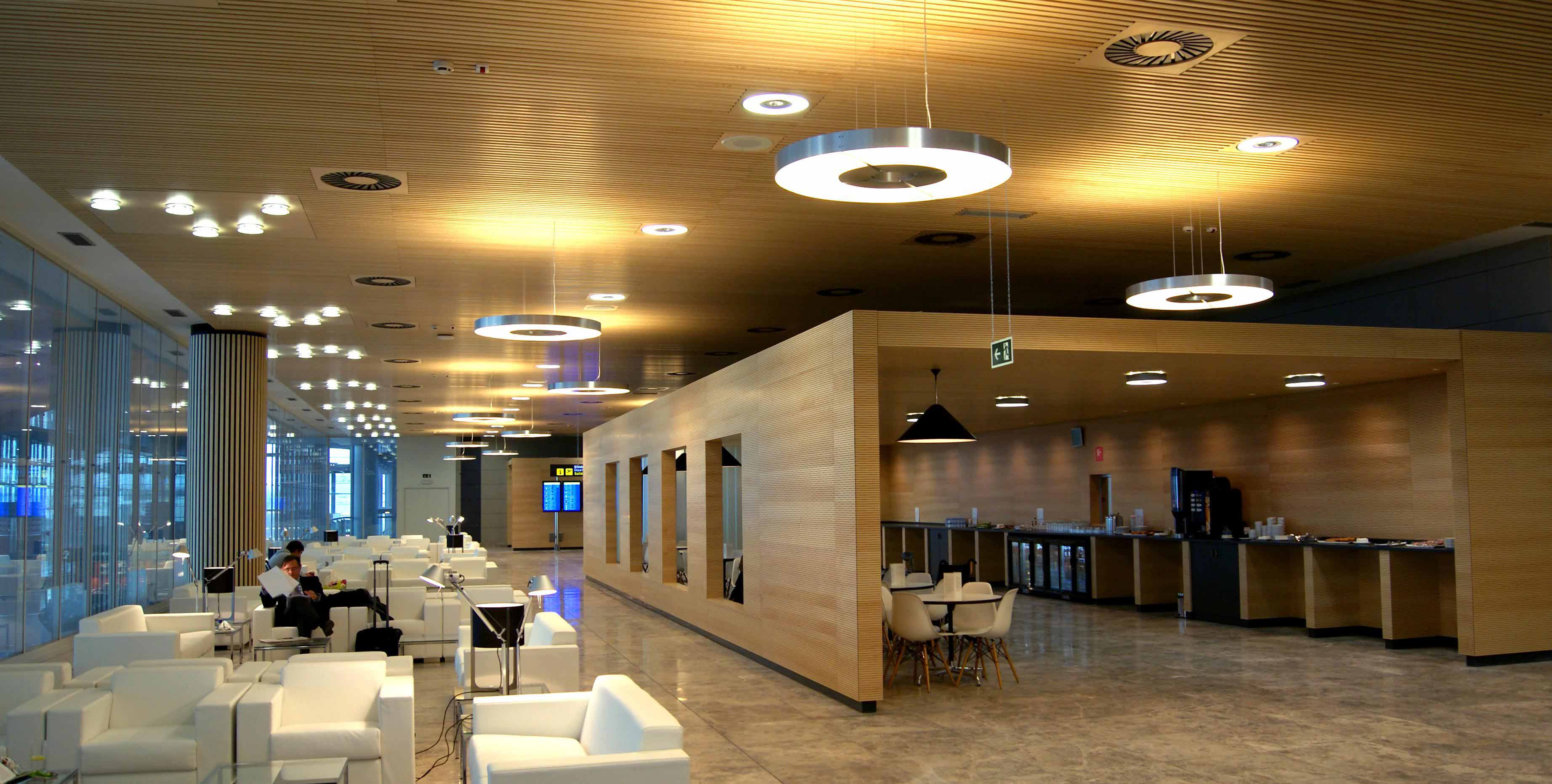 Facilities
The lounge covers 1,029 m2 and provides free refreshments including tea, coffee and soft drinks. There is also free Wi-Fi access and computers with internet access, as well as numerous newspapers and magazines in Spanish, English and German. Alcoholic drinks are available on request, and telephone and fax facilities are available but are paid services.
Children can be kept entertained with fun games or by watching various TV channels, and private rooms are available for business meetings. A full list of the facilities are below.
Catering facilities
Children's area and games
Computers with internet access
Disabled facilities
Flight information
Free Wi-Fi
Kosher, halal and gluten-free foods
Meeting rooms
Newspapers and magazines in various languages
Piped music
Printing facilities
Reception and customer services
Telephone and fax facilities
Televisions
Toilets that are suitable for PRM and a baby changing room
Working areas
Entry Prices
The lounge is free to anyone with a first class or business class ticket, and passengers with special passes. Passes are only acceptable from airlines that operate at the airport. For all other passengers, a payment is acceptable by card on entry, with the prices as follows:
Adults (aged 11 and over): €28.70
Children from 6 to 10 years: €13.80
Children from 0 to 5 years: free
You can also buy a pass online through the airport operator, AENA. If you wish to buy a pass online, please visit wwwssl.aena.es.
All passengers must present their boarding pass on entry and can only enter 4 hours prior to their scheduled departure time. Passengers are then free to stay in the lounge until their flight departs.
Opening Hours
The lounge is open 7 days a week between 05:00 and 00:00 in high season, which is from the last Saturday in March until the last Saturday in October. For the remainder of the year, the lounge is open between 06:00 and 22:00.
If there are any flight delays, the lounge times are extended to accommodate you.
Contact
You can contact the Sala Ifach lounge directly on the following: